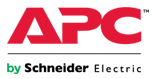 Use the Rack PDU Selector to help you choose from our diverse rack power distribution offerings, designed to meet the needs of entry-level networking equipment and high-density server and blade environments.
Check out NETP's online APC Showcase to learn more about power solutions for your data center needs.
---
CommScope Enterprise Cabling Systems Make The Difference
CommScope is a global leader in network infrastructure solutions for communications networks. Through the SYSTIMAX product line, CommScope offers business enterprises some of the industry's highest-performing, most intelligent network infrastructure solutions for data, voice, video and building management applications in both wired and wireless networks. CommScope combines expertise, advanced technology and global manufacturing capabilities to deliver industry-leading SYSTIMAX products to customers around the world.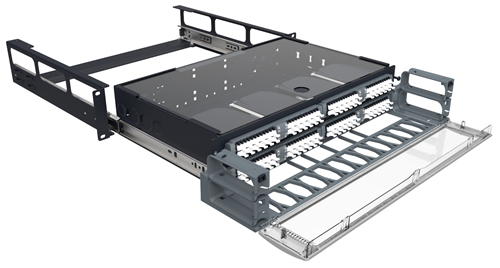 Today's network infrastructure is not merely a commodity – it is a critical link to information-rich, interactive services. It is vital to the efficiency of your network and the profitability of your entire enterprise. CommScope's R&D teams are recognized as global leaders with more than 600 patents received and pending worldwide. The results? Innovative end-to-end solutions that add bandwidth, performance and functionality to your network and profitability to your business.
Click here to learn more.
CommScope's Uniprise Solutions develop network infrastructure solutions for any and every need. Uniprise solutions are ideal for enterprise customers that need superior value over world-class performance. High-quality, easy-to-use Uniprise solutions are built to support the customer's structured cabling needs and, with a 25-year warranty, to protect their IT investment well into the future. The right quality, the right level of technology, the right support and the right price — these are the cornerstones of Uniprise solutions. Their focus on design simplicity, application flexibility, uncompromising quality and value are all qualities our customers have come to expect from CommScope—especially when it comes to their Uniprise® Solutions.

When businesses need to connect, they don't just need solutions, they need Uniprise® Solutions—cabling and apparatus for all kinds of Category 6A, Category 6, and Category 5e, OM3, OM4, and OM5 multimode and OS2 singlemode fiber networking applications.
Click here to learn more.
---
Basor offers cable management solutions for any environment or location with convenience in mind for the installer and end user. Basor offers wire mesh solutions in pregalvanized, stainless and hot dip steel for any environment or application. Basor's ladder runway product is ideal for all communications rooms and data center environments.  Basor also offers J Hook products in various sizes with plenum rating.  Basor has cable management solutions for every situation.
Click here to learn more.
---

Cable Exchange has been a leading supplier of fiber optic and copper assemblies for voice, data and video in the United States and has provided connectivity solutions for international, national and regional clients for several decades.  Cable Exchange is in the "Hurry Up" business and can assemble orders same-day or next day.  Since CEX has both east and west coast facilities, most shipping points are within 1-3 days ground.  Cable Exchange was acquired by CommScope in August, 2017 and continues to operate as a separate business unit.  Cable Exchange can supply generic patch cords, fiber jumpers, pigtails, and trunk assemblies quickly as a custom build or from their deep level of inventory at their facilities.
Click here to learn more.
---

Igor's lighting platform decreases installation and retrofitting costs with an open, non-proprietary 'plug and play' PoE technology, lower upfront costs and ongoing savings via lowered maintenance requirements and energy usage controls. For retrofits of existing structures such as schools, retail buildings, offices and healthcare facilities, universal adaptability is necessary to realize the benefits of connected lighting.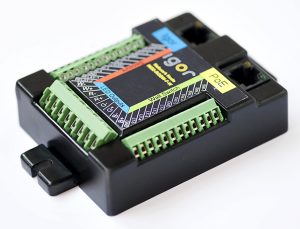 Igor's PoE technology is fully integrated, yet modular, connecting any lighting manufacturer's "off-the-shelf" LED fixtures with sensors. Igor's solution also includes a powerful cloud analytics option, which can provide customizable dashboards detailing energy usage, and sensor data to monitor facility costs and efficiency.
Click here to learn more.
Igor Founder Dwight Stewart goes through the key components of Igor's software capabilities in controlling POE lighting and IoT devices for an intelligent building.  Dwight focuses on the ease of configuration of the system utilizing the software, the open API and the analytics capabilities through the cloud portal.  This 30 minute webinar gives you an excellent concept of Igor's software capabilities.
Check out the video and if you have any questions contact your local NETP representative for further information or a more in depth discussion on POE lighting and intelligent buildings.

VoltServer is the leading provider of intelligent, premise-based power distribution solutions leveraging Digital Electricity™ from centralized source to distributed endpoint loads to improve customer's essential business applications.  Voltserver is reinventing how electrical energy is distributed.
VoltServer's patented Digital Electricity™ solutions safely deliver electricity where, when, and how it is needed. Digital Electricity™ can be delivered using off-the-shelf data cable, at significantly reduced cost, and with greater speed, power, distance, efficiency, intelligence, and flexibility, when compared to competing electrical installations.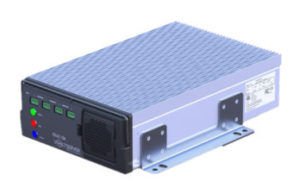 Energize your Flexible Office with Digital Electricity™
FAST
Speed to Install & $Revenue vs. traditional AC installations
FLEXIBLE
Move/Add/Change Flexibility as spaces grow, change & reconfigure
RESILIENT
Centralized back-up for public safety, mission critical, and experiential/brand apps
SMART
Policy control for automated priority & energy management decisions
SAFE
500 safety checks per second on every Digital Electricity™ circuit
INTEGRATED & SECURE
O&M / BMS integration; local and remote controls; admin/access controls
EXPANDABLE & SCALABLE
Start with one convergence application, and add capacity & apps as you grow
Click here to request additional information on VoltServer.